Think You Should For Sale By Owner? Think Again
published on June 26, 2020 by Denise Clements
Think You Should For Sale By Owner? Think Again [INFOGRAPHIC]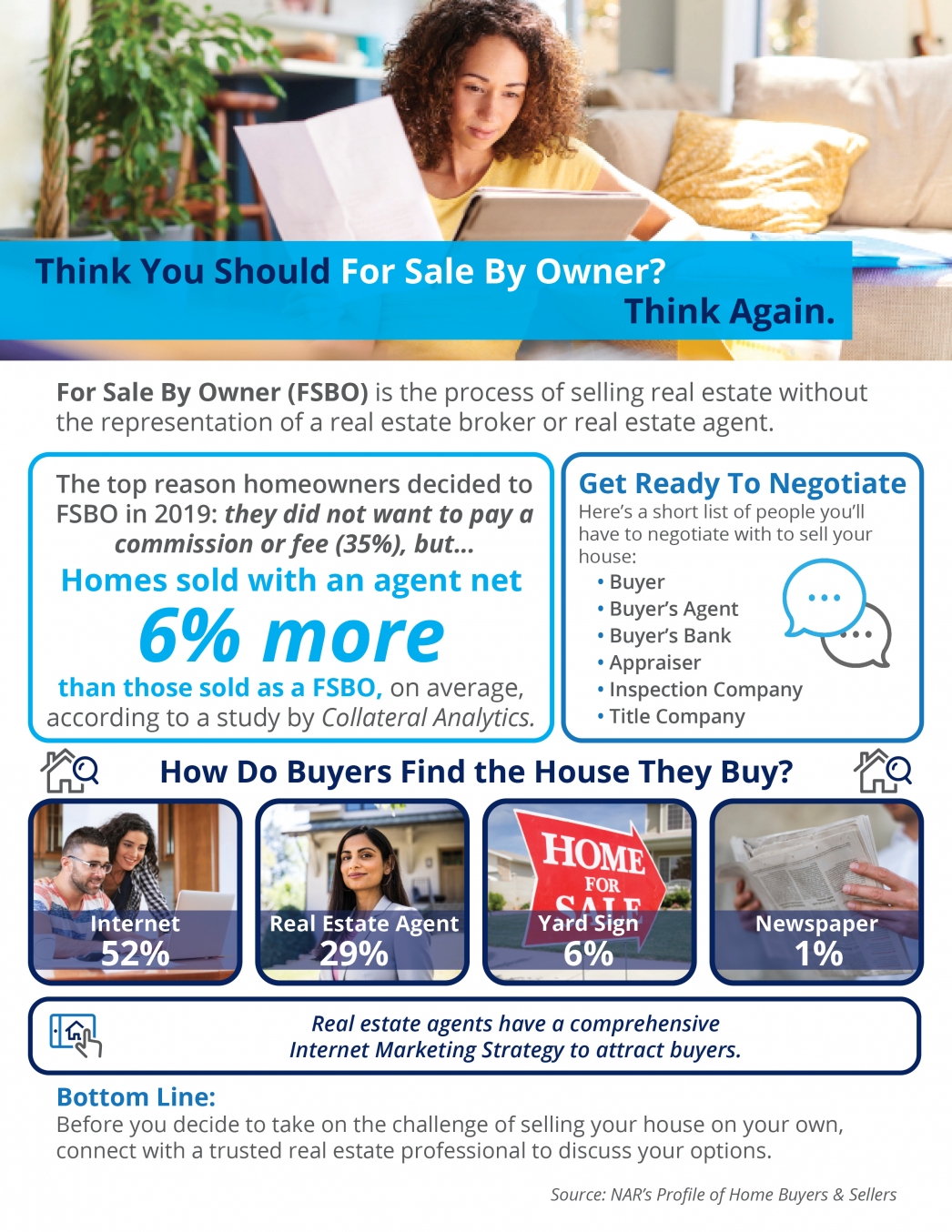 Some Highlights
For Sale By Owner (FSBO) is the process of selling real estate without the representation of a real estate broker or real estate agent.
According to the National Association of Realtors' Profile of Home Buyers & Sellers, 35% of homeowners who decided to FSBO last year did so to avoid paying a commission or fee. But, homes sold with an agent net 6% more than those sold as a FSBO according to Collateral Analytics.
Before you decide to take on the challenge of selling your house on your own, let's connect to discuss your options.
All information found in this blog post is deemed reliable but not guaranteed. Real estate listing data is provided by the listing agent of the property and is not controlled by the owner or developer of this website. Any information found here should be cross referenced with the local county and state organizations.