The Power of Mortgage Pre-Approval
published on May 7, 2021 by Denise Clements
The Power of Mortgage Pre-Approval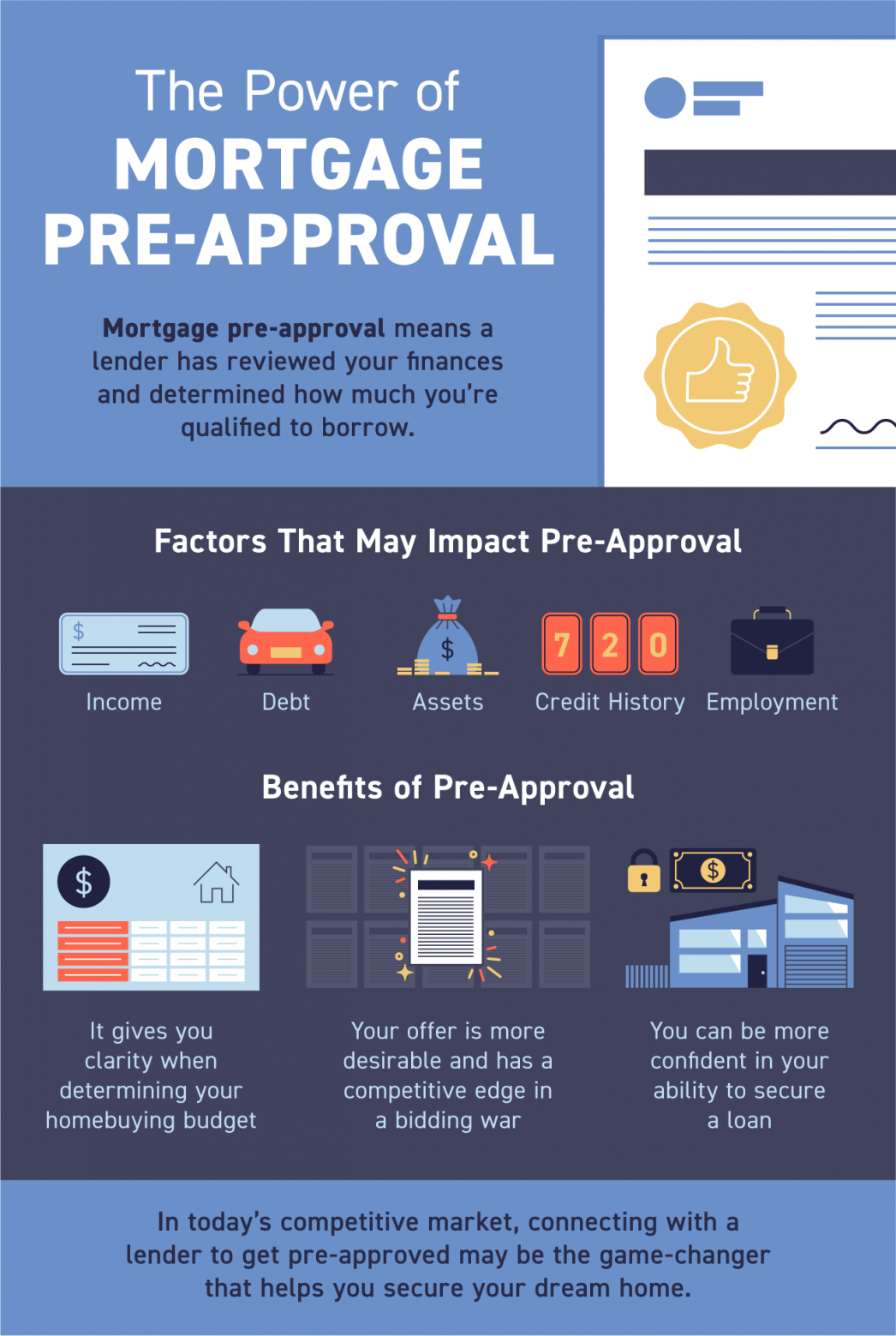 Some Highlights
Mortgage pre-approval means a lender has reviewed your finances and, based on factors like your income, debt, and credit history, determined how much you're qualified to borrow.
Being pre-approved for a loan can give you clarity while planning your homebuying budget, confidence in your ability to secure a loan, and a competitive edge in a bidding war.
In today's market, connecting with a lender to get pre-approved may be the game-changer that helps you secure your dream home.
All information found in this blog post is deemed reliable but not guaranteed. Real estate listing data is provided by the listing agent of the property and is not controlled by the owner or developer of this website. Any information found here should be cross referenced with the local county and state organizations.