Reasons to Hire a Real Estate Professional
published on January 8, 2021 by Denise Clements
Reasons to Hire a Real Estate Professional [INFOGRAPHIC]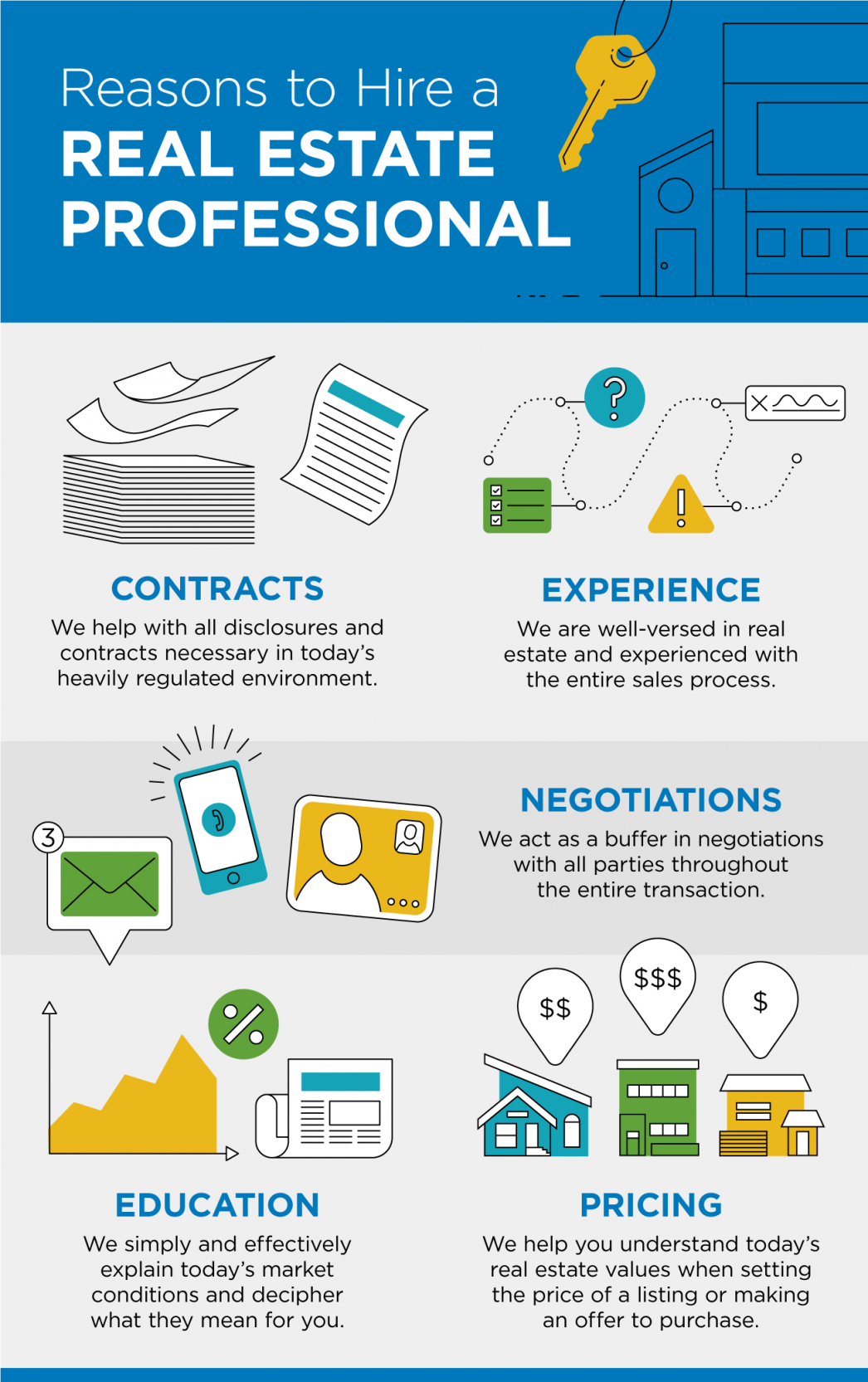 Some Highlights
Choosing the right real estate professional to work with is one of the most important decisions you can make in your homebuying or selling process.
The right agent can explain current market conditions and break down exactly what they mean for you.
If you're considering buying or selling a home this year, let's connect so you can work with someone who has the experience to answer all of your questions about pricing, contracts, negotiations, and more.
All information found in this blog post is deemed reliable but not guaranteed. Real estate listing data is provided by the listing agent of the property and is not controlled by the owner or developer of this website. Any information found here should be cross referenced with the local county and state organizations.